Train With The Best At Team Remedy Brazilian Jiu-Jitsu!
The heart and soul of our operation, Brazilian Jiu-Jitsu Classes in Pace will help you get in killer shape while learning important techniques for everything from sport grappling and competitions to recreational sparring and live drilling.
Coming from the Japanese word meaning "the gentle art," Brazilian style Jiu-Jitsu promotes the concept that a smaller, weaker person can successfully defend against a bigger, stronger assailant by using leverage and proper technique, taking the fight to the ground – most notably by applying joint locks and chokeholds to defeat the other person.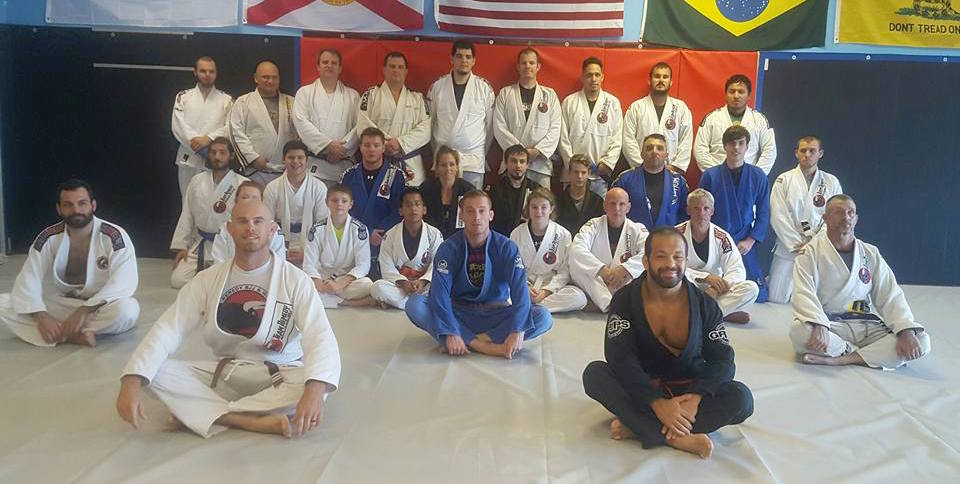 Benefits at Team Remedy include:
Unmatched coaching and competition
A collaborative and supportive environment
The best total body workout Pace has to offer!
Brazilian Jiu-Jitsu Classes Built For All
Our instructors at Team Remedy Brazilian Jiu-Jitsu are dedicated to providing an ego-free, family-friendly environment in which to learn martial arts and our Brazilian Jiu-Jitsu Classes in Pace are no different.
Our Brazilian Jiu-Jitsu training can be used for sport grappling tournaments with or without the GI (traditional Jiu Jitsu uniform) and in mixed martial arts (MMA) competitions or self-defense. Sparring (commonly referred to as "rolling") and live drilling play a major role in training, and a premium is placed on performance, especially in competition, in relation to progress and ascension through its ranking system.
Join The Team Today - Sign Up Now For Brazilian Jiu-Jitsu Classes
For more information on our Brazilian Jiu-Jitsu Classes at Team Remedy Brazilian Jiu-Jitsu in Pace, simply fill out the form on the right side of your screen. Bring your friends and family to be part of our family at Team Remedy!